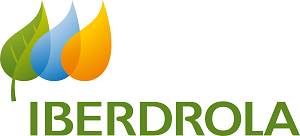 Iberdrola Renovables Deutschland
Iberdrola is one of the leading companies in the field of renewable energies and supplies green electricity to almost 100 million people worldwide.  
In Germany, Iberdrola is increasingly involved in offshore wind power and is already planning its third wind farm in the Baltic Sea with Windanker. The so-called "Baltic Hub" will have a total installed capacity of 1.1 GW in 2026.  
Iberdrola is thus driving the regional energy transition in Mecklenburg-Vorpommern. In the field of hydrogen production, the company wants to expand its experience and network with competent industry experts.