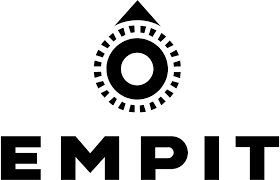 EMPIT
EMPIT is a global working deep-tech company established in 2015. Our team of experts specializes in the inspection and mapping of buried, unpiggable pipelines.
With the invention of Current Magnetometry Inspection (CMI), a strong team of highly qualified and motivated professionals has managed to reinvent pipeline surveying. For this reason, we have been awarded Germany's most important innovation prize.
As a fast-growing, independent company, we enable the safe and sustainable operation of buried pipelines and protect our environment with technology made in Germany. A strong investment in research and development, a strict focus on customer needs, and an outstanding dedication to ensure pipeline operators around the world to safely transport their products are key factors in EMPIT's unique success story.
Over the years, EMPIT has built a strong reputation and is one of the fastest growing integrity companies in Europe. EMPIT's managing director, Mark Glinka, argues that the slow expansion of pipeline infrastructure is putting pressure on existing, aging infrastructure. With most of the pipeline network in developed countries built between the 1950s and 1970s, the risk of pipeline failure due to corrosion and other external factors is higher than ever. Therefore, reliable solutions are needed to mitigate this risk.
Approximately 50% of today's pipeline network is considered unpiggable, and the condition of the assets is mostly unknown. EMPIT offers the first reliable inspection solution to assess the condition of unpiggable pipelines from the surface of the earth. Consequently, CMI is designed to protect not only the asset and the workers operating it, but also the general public and the environment.